About @LockingHearts
Everyone's got a dark side, do you love me, can you love mine?
Hi! I'm Claire, and I currently star as Virginia in Better than Revenge, Elena/Nina on The Vampire Journals, and Jocelyn in Kingsley Heights. I also have a couple more Doppelganger Network projects coming in, so stay tuned.
Kelly Clarkson supporter. Taken by the most amazing guy I know. Actress. Horse rider.
Nobody's picture perfect, but we're worth it... <3
@LockingHearts's Older Updates
@LockingHearts's Photos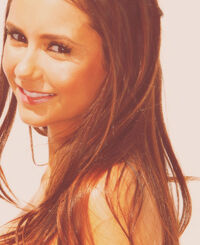 Catch @LockingHearts on her latest project, The Exiled Chosen.